In this article with me are Gabriel and Mauro from Drop Music Branding, a specialized audio branding agency that builds emotional connections between brands and their audiences by creating unique and effective audio identities.
I really believe that this is a wide-open space and one that will become increasingly important in the coming years. Meaning it's a great opportunity to explore this world, which is exactly what we're going to do in this article. We're going to discuss
What audio branding is and why it's increasingly important.
The difference between Sonic and audio branding
That distinct audio branding, assets, and environments they're used in.
How the audio branding process works, (how professional brand builders can offer this service as an agency).
So if you want to stay ahead of the branding game and explore the world of audio branding and stick around for this article.
Sonic Branding vs Audio Branding
Stephen Houraghan
So let's get educated a bit. First of all, is it audio branding or is it Sonic branding?
Drop Music Branding (Summarized)
They're kind of the same, you know, we actually did an Eastern ground post about it, like addressing the elephant in the room because we didn't know how to call what we did.
We found out that, that it's like a theory, definition sound Sonic is like every sound.
There is an audio of every sound that has been recorded.
Electronically or like, you know, with electricity and rapid replayed. What's the difference? Is it sound from your body, from nature or is it sound from the speaker? So it kind of it's the same. 
The only way it would be Sonic branding and not audio branding is if I say a name of a brand and you listen to me. Like the people in the street, you know, and selling, I don't know, yelling, you know, that would be maybe that's how we evolve.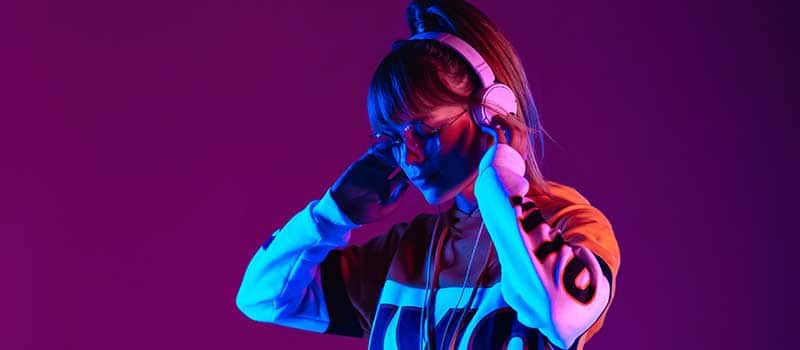 Sonic branding or audio branding is the evolution of shingles and advertisement through sound.
We coined it. I love to think about that we coined like a definition of audio branding. We call it on your brand. 
First of all, to answer your question, we found out that 
Sonic branding is more used on a corporation level, like B2B 
Audio branding is like a more casual, casual way to refer to our specialty. It's kind of the same.
So that is the answer.  Short answer would be.
We are still defining it. Maybe that is the same. 
What Is Audio Branding?
Stephen Houraghan
I'm going to call it audio branding and let's push on with audio branding as, as the, uh, the main discipline as we go through.
So tell me exactly what your definition is of audio branding?
Drop Music Branding (summarized)
I consider audio branding the brand expressions through sound, the design of the brand expressions through sound. I found it like it's the parallel of visual branding needs just another medium. So that's our definition.
With that definition, if you know, and you have a branding background, you immediately understand why is it important? Why it's brand expressions could be communications. I'm not saying just communications because communications have like one message, but it could be a sound icon. You know, everything that goes through sound.
PRO

Brand Strategy BluePrint