"All I have to say is you're an absolute genius Stephen Houraghan. Just ran our first brand strategy workshop it was an absolute stellar experience. This course has not only made workshops easier, it made me look professional, feel confident and fall in love with this process. THANK YOU SO SO MUCH, Stephen, From the bottom of my heart !!!!!"
Rachel Aponte
"Brand Master Workshops EXCEEDED my expectations!! It showed us step-by-step how to obtain our clients' most relevant information in a dynamic and unique way to help us craft a successful strategy. This is, without a doubt, another amazing contribution from Stephen and Brand Master Academy!"
Jackie G.
This Brand Strategist Collaboration Program will teach you…..
---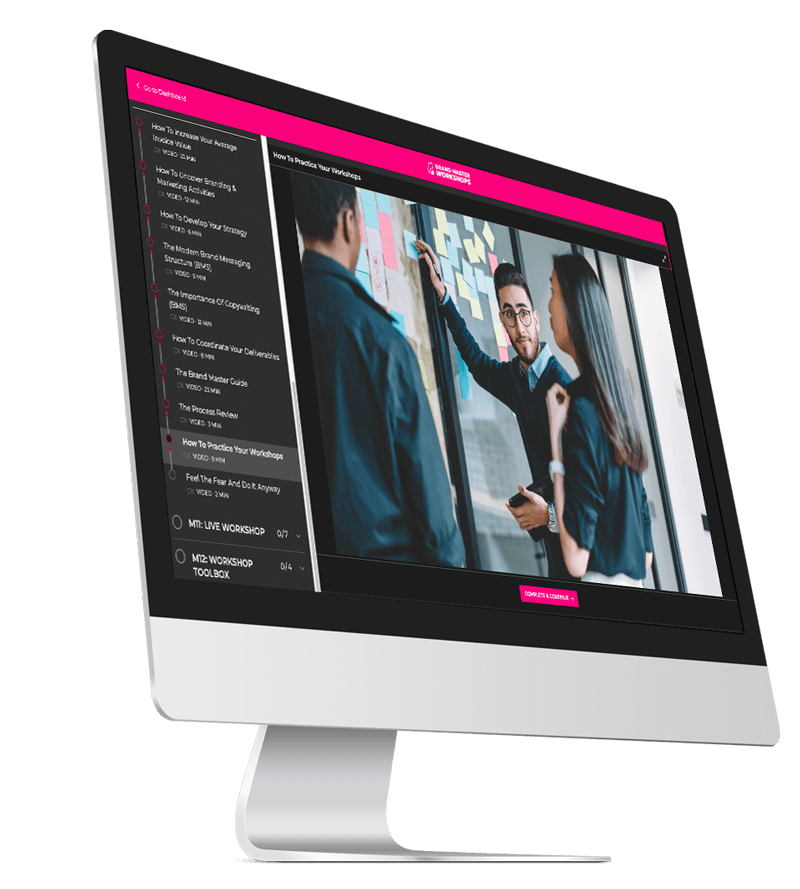 How to get brand strategy workshop clients using the Hybrid Discovery Sales System.

How to coach your clients so they understand brand strategy and are easy to work with

How to deliver an engaging strategy workshop your clients will rave about with the Complete End-To-End Strategy Workshop Framework.

EXACT Workshop Exercises & Questions used by top agencies to run your workshop like a PRO strategist and facilitator

The Brand Strategy Delivery Documents and Process to develop effective brand strategies for your clients.

LIVE In-Person Client Workshop using the EXACT processes, scripts and tools provided in this program
INTRODUCING
Brand Master Workshops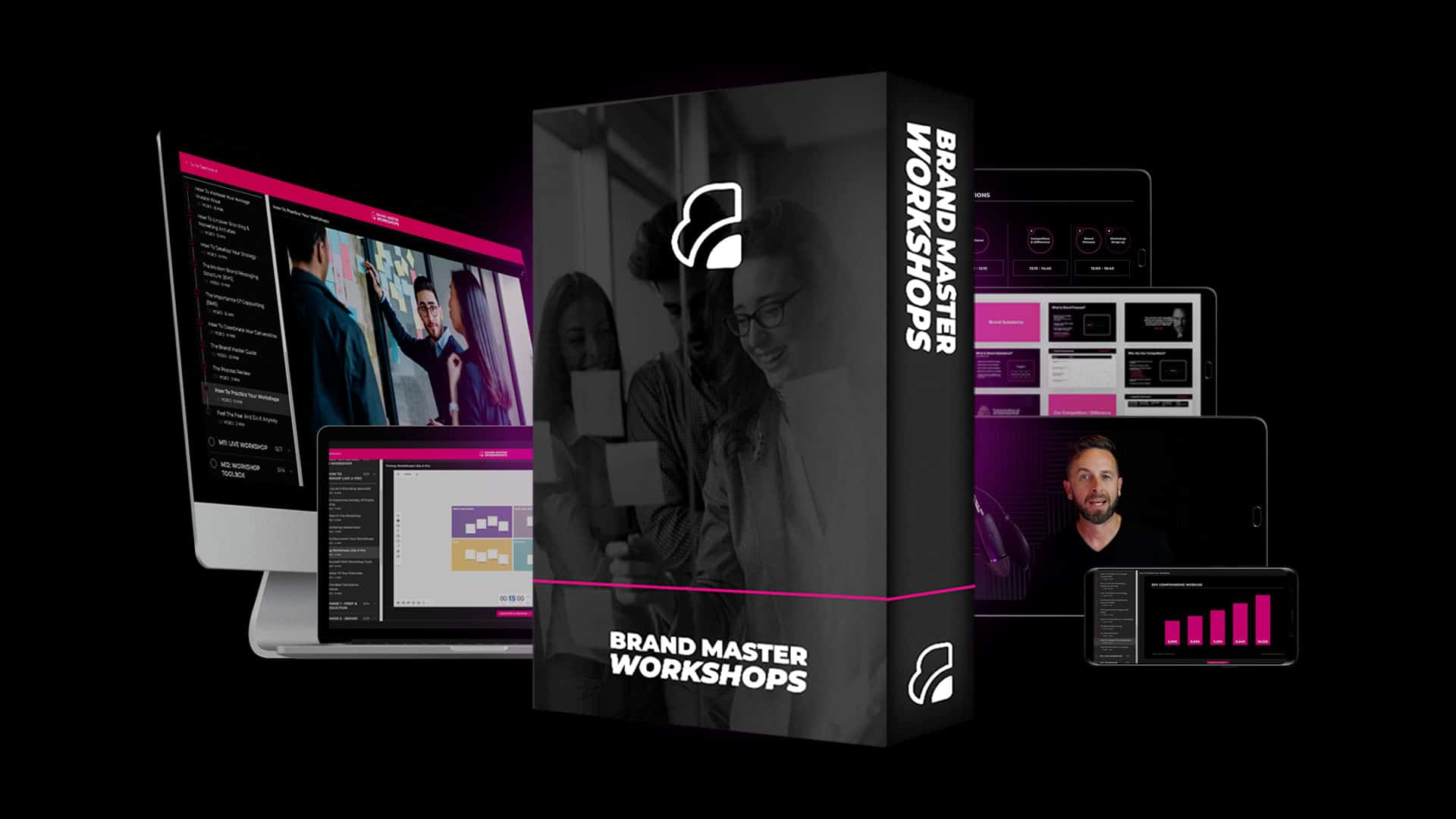 The only program you need to run effective brand strategy workshops with your clients to develop strategies and brands they understand, feel connected to and believe in.
INTRODUCING
Brand Master Workshops