Whether you want to learn strategy frameworks, workshop facilitation structures or lead generation techniques, we've got you covered



On-Demand Digital Program
Brand Master Secrets
Make the transition from hired-gun to highly valued brand strategist in less than 30 days. The systems, frameworks and tools inside this comprehensive program are all you need to level up.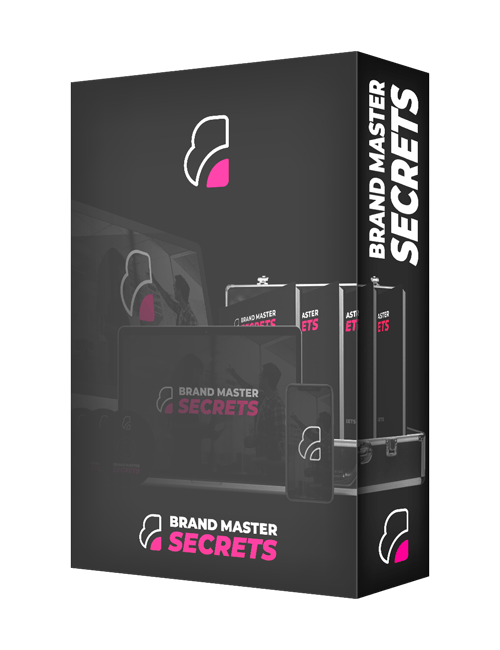 On-Demand Digital Program
Brand Master Workshops
The client collaboration system to build strategic brands your clients believe in. Become a top brand strategy workshop facilitator with the structures, exercises and delivery tools in this program.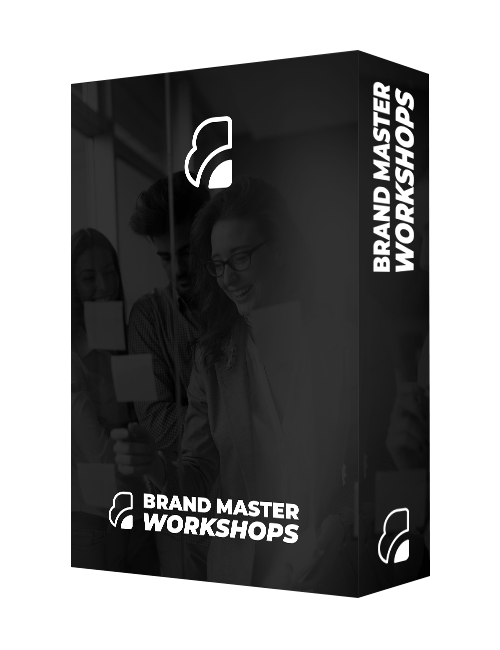 Brand Master Secrets
For brand-builders who want to learn how to become effective brand strategists, this comprehensive program provides all the systems, tools and documents you need to develop professional brand strategies.
Brand Master Workshops
For brand strategists looking to enhance their processes and offer through collaborative brand strategy workshops. This program provides you with all the structure, exercises and facilitation tools you need to run effective workshops.
Strategist Process Tools
Strategy Contract Pack
Let's face it. No one likes endless revisions, out-of-scope requests or payment disputes. The Strategy Contract Pack is a tool to facilitate clarity and protection for both you and your client with industry-standard legal templates and an easy-to-follow guide to use them.
Strategist Process Tools
Messaging Framework Pack
The messages a brand places in the market are the greatest tool of influence in making connections. The Messaging Framework Pack is a process roadmap for developing a collection of strategic messages designed to influence perceptions and buying decisions.
Live Masterclass Recording
Sell Strategy MasterClass
Learn modern and instantly applicable techniques to find new clients with bigger budgets and get your first brand strategy clients in just two weeks.
Strategist Process Tools
Strategy Delivery Pack
The Strategy Delivery Pack is the ultimate brand strategy delivery item and the final document you deliver to your clients. This 44-page delivery document template structures the elements of your brand strategy in an easy-to-digest format your clients will love you for.
(Included in the Brand Master Secrets Bundle)
Strategist Process Tools
Workshop Facilitation Pack
The Workshop Facilitation Pack is the ultimate Brand Strategy Workshop tool. Complete with ready-to-run exercises, section introduction slides, quotes, real brand strategy examples, and more, this facilitation deck will help you to run Brand Strategy Workshops like a Pro.
(Included in the Brand Master Workshops Bundle)
Here's What Our Students Are Saying

"This is the most in-depth Brand Strategy Course I have seen (and I've bought a few in my time). It gave me the confidence to quote and win a £16k job (three times more than I was charging)."
Col Gray – Founder of Pixels Ink
"When I was ready to invest in serious training, I knew Stephen was the guy. All I can say is WOW! It's so much better than I even expected. Everything is light years more than I've learned after being in the industry for 10+ years. Best investment ever!"
Kelly Mozatta – Founder of KAM Design Studio
"I started selling brand strategy services at $1,5k, then $3k, then $8k, then $10-15k and recently we just landed our biggest job ever at $40k+. It's been a journey but I could see how valuable strategy was to businesses. I'm so grateful to Stephen for providing such an amazing course. Stick with it and you'll get the rewards!"
Geoff McAllister – Founder at Studio Alumni

"Before the course, I'd been feeling insecure, like a fraud and wondering if I'd be able to build strategies for the next level clients. Now I feel so prepared and confident. I was charging about US$1300 for brand strategy plus design, now I don't see how I could charge any less than $8000 or $10,000. I have a few "next-level" clients interested in working with me this year and I'm estimating to be an 8-figure company in a few years."
Amy Kuo – Co-Founder & Creative Director at Author Brand Studio
""Are you f*****g kidding me?!" was my first thought when I dug into Brand Master Secrets. I wasn't pissed off. I was in awe. Every other program, course, mastermind I've taken on positioning, marketing and business psychology looks like cheap crap next to this Gem. Thank you Stephen!"
Sebastian Thalhammer – Founder at Firestorm Digital