WHAT IS A BRAND PROMISE?
[The Key Principals You NEED To Know]
WHAT IS A BRAND PROMISE?[The Key Principals You NEED To Know]
Before we dive into specifics I want to first relieve you of some fog that may be hanging around this topic.
Your brand promise is not your tagline.
It's not a slogan, a value proposition, a USP or a vision, mission or values statement.
You don't have to look hard on Google to find an article suggesting that Nike's promise is to "Just Do It" or that McDonald's promise is "I'm Lovin It".
Let's cut to the chase here.
If I were to say to you, "I'm gonna promise you something" and you said, "Ok, what?"… then I replied with "Just do it", you'd say to me "Eh… that's not a promise".
And you'd be right… it's not.
So, what is a brand promise then?
Brand Promise Is An Extension Of Your Brand Position
When building a brand, one of the most important exercises you'll undertake is developing your positioning strategy.
Here you'll define who your audience is on a detailed level.
You'll analyse your competitors to look for gaps in the market.
And then you'll define the difference you'll make in their lives.
This exercise will identify a position in the mind of your audience you'll want to occupy which will represent a certain experience your audience can expect to receive.
The "Father of Modern Marketing" Philip Kotler, defined positioning as
"the act of designing the company's offering and image to occupy a distinctive place in the mind of the target market".
The difference your brand makes in the lives of your audience is what the audience places in their mind, while the promise (literal or not) is the experience the audience will receive in delivering that difference.
That means that whether the brand makes a specific promise or not, stating the difference they will make in the lives of their customers is a promise to deliver on that experience.
Brand Promise vs Positioning Statement
The brand position represents the difference you want your audience to remember your brand for which is initially articulated in the brand positioning statement.
The statement outlines the critical elements you want your audience to understand (not remember) about your brand which include.
The Audience
The challenge / pain-point
The Key Benefit
Competitive Alternative
Point of Difference
Though you define what you want your audience to understand through this statement, the statement itself is not written as a customer-facing piece of marketing.
It's not a promise and it's not a tagline.
Instead, this simple and clear statement guides the brand development and external communication and its detail is weaved throughout customer-facing material from taglines to websites to brochures.
The brand promise on the other hand (whether it's a literal promise or not), is customer-facing.
It either states or suggests that, rather than just receiving a point of difference, the customer will receive an overall experience in the delivery of that difference (which goes beyond just the position taken in the market by the brand).
The fact is, most brands never articulate a customer-facing promise.
They'll develop a brand positioning statement to define their difference, then a tagline to plant the seed of that difference in their audiences mind.
But doesn't that mean that the brand promise is the tagline??? No.
PRO

Brand Strategy BluePrint
Build Brands Like A Pro Brand Strategist
The exact step-by-step process 7-Figure agencies use to bag big clients through brand strategy

How to build brands that command premium fees and stop competing for cheap clients

How to avoid the expensive amateur mistakes that 95% of brand builders make to fast-track profit growth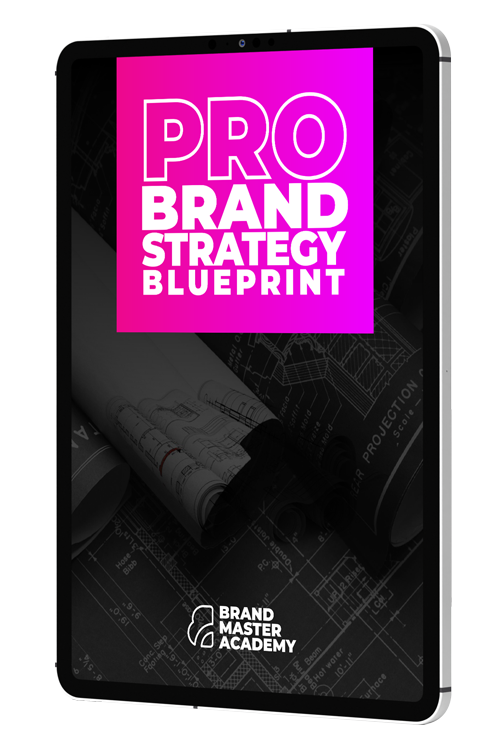 PRO Brand Strategy BluePrint
Build Brands Like A Pro Brand Strategist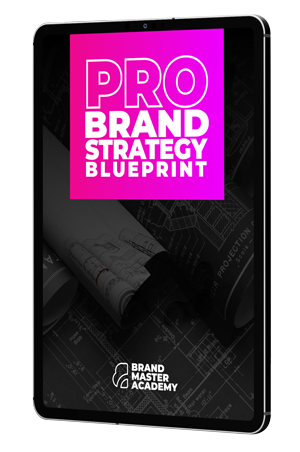 The exact step-by-step process 7-Figure agencies use to bag big clients through brand strategy

How to build brands that command premium fees and stop competing for cheap clients

How to avoid the expensive amateur mistakes that 95% of brand builders make to fast-track profit growth