Double Meaning Brand Taglines
[10 Unique Examples Of Scientific Effectiveness]
Double Meaning Brand Taglines[10 Unique Examples Of Scientific Effectiveness]
We've all seen double-meaning taglines before.
They can be clever, funny, and thought-provoking. But more importantly, almost all these catchphrases are extremely memorable to the point of becoming a priceless asset for any brand.
Brands that can pull this one off effectively go to market with an ace up their sleeve.
That ace is a tool to land in the mind of their target audience to enhance brand recall.
In this article, we discover why this type of tagline is so effective and review 30 unique examples to inspire your brand-building development.
Why Double Meaning Brand Taglines Work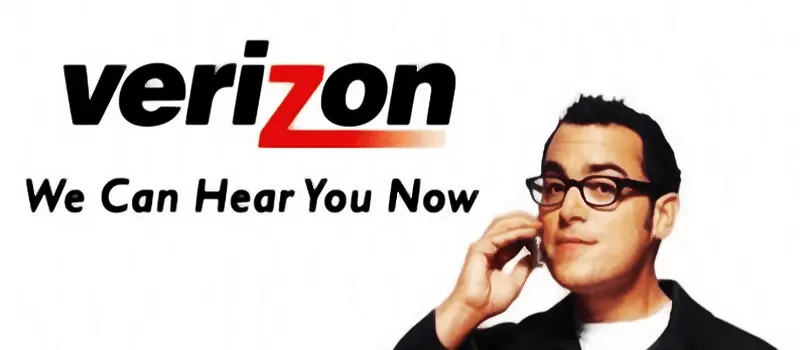 I've seen plenty of double-entendre tagline examples in my time.
Some made me laugh out loud, others made me think, some were from iconic brands (like KFC's Finger lickin' good or Allstate's You're in good hands), and others were from small business owners and tradesmen with dirty minds.
But why are double-meaning (or double-entendre) taglines so effective and considered the holy grail of taglines?
The answer to that question lies in the role of the tagline.
The tagline plays a strategic role.
In partnership with the logo, It's the chief of brand recall.
Many people confuse the tagline with company slogans or even a jingle. But their roles differ: A tagline encompasses the entire brand, like Nike's Just do it.
On the flip side, a catchy slogan represents a specific marketing campaign, like M&M's famous Melts in your mouth, not in your hand. Though in some cases, particularly successful advertising slogans become taglines because they're just so memorable, which is what happened to fast food giant McDonald's and its iconic I'm lovin' it.
Another popular example of a slogan becoming a tagline (at least in the mind of consumers) is Mastercard's There are some things money can't buy. For everything else, there's Mastercard.
The brand's actual tagline is Priceless, but the longer version is significantly more popular.
In contrast, can you think of American Express's tagline?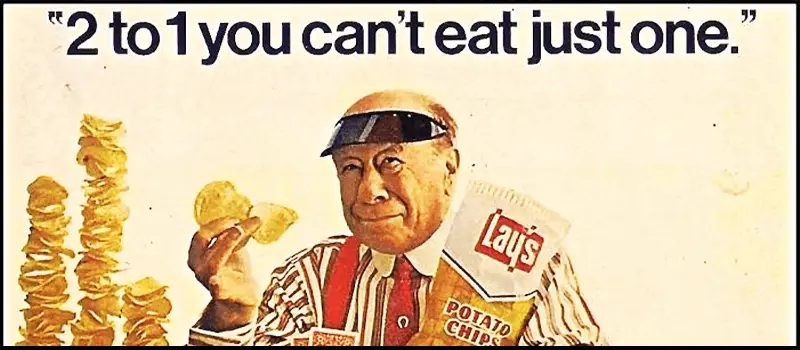 At any rate, the job of a tagline is to land and take root in the audience's mind to enable them to easily "recall" the brand name — either on cue or during the buying decision process.
The more memorable a tagline, the more chance it has of achieving its strategic goal. Sometimes, it takes brands many tries before achieving success — and others, brands change their tagline, but a previous version is more memorable and thus, the new iterations are largely ignored.
Such is the case of State Farm's Like a good neighbor, State Farm is there, which the brand dropped in 1971 — which has now been replaced by "Here to help life go right."
A brand tagline with a double meaning makes neural connections in the brain between the dual meanings which influences the way the brain stores it to memory.
And though the explanation is complex, the result is pretty straightforward. You just need to read, got milk? to see what we mean. This 30-year-old campaign by California Milk Processor Board has earned a permanent spot in the minds of consumers across the globe.
In short, you remember catchy taglines like these more easily than others because of how the brain stores them. However, you also need a memorable brand to go with. Let's play a quick game to illustrate this point:
Whom do you think of when we say, the quicker picker upper? What about betcha can't eat just one?
If you identified Bounty and Lay's, we can call both successful.
So, let's take a look at some epic examples.
Brand Tagline Example #1


Taste The Feeling – Coke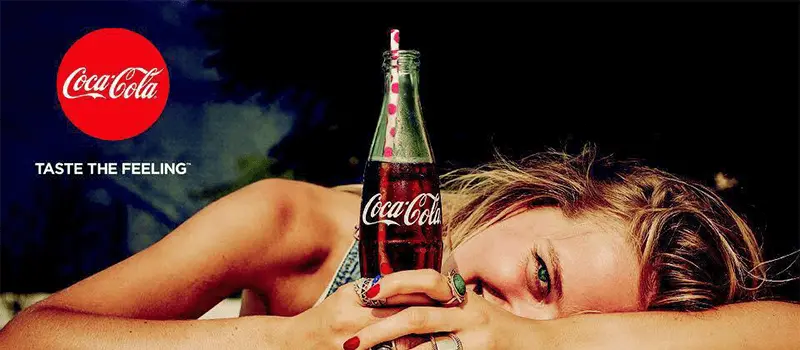 Coca-Cola's positioning strategy is based on the feeling of happiness. Their ownership of this position is so strong they don't even need to mention the actual feeling.
Tagline Meaning #1:
Experience the feeling of happiness
Tagline Meaning #2:
The taste of Coke is the taste of happiness.
Neural Connections:
Coke + Feeling + Taste + Happiness
Brand Archetypes Cheatsheet Download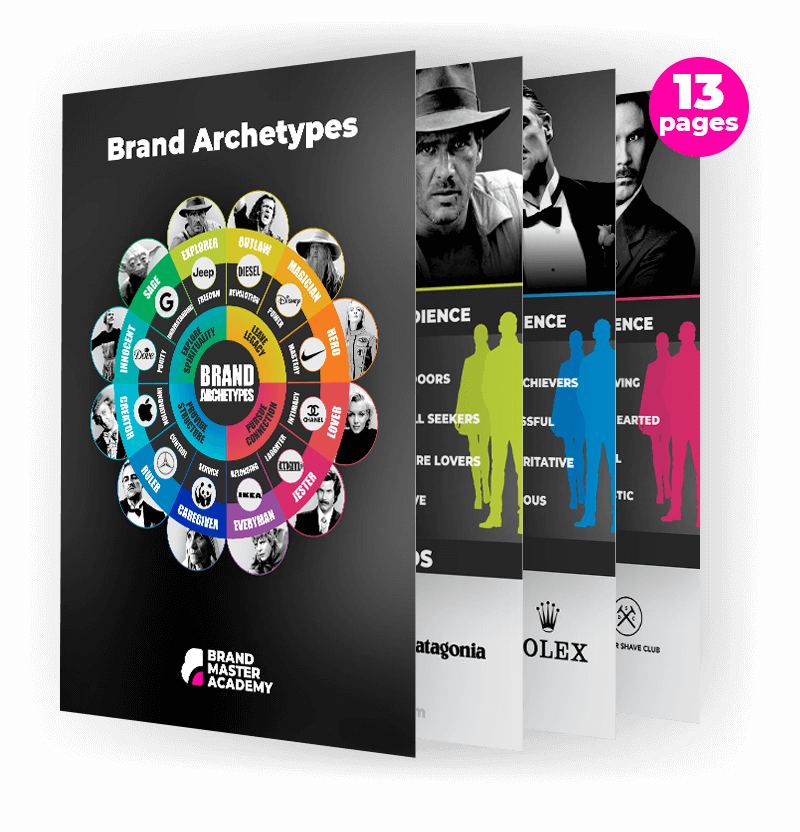 Brand Tagline Example #2
Nothing Runs Like A Deere – John Deere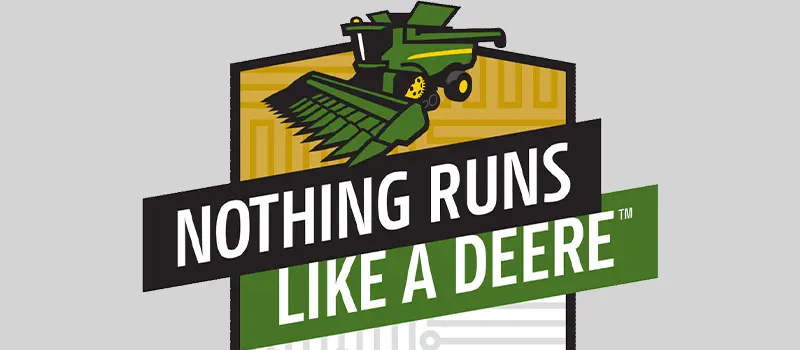 Few brands can say they've been around longer than Coke, but John Deere is one of those historical brands (Founded in 1837).
They've been a consistent pillar in agriculture for over 180 years and their tagline leans into that reliability.
Tagline Meaning #1:
Nothing compares to the majestic run of a deer
Tagline Meaning #2:
Nothing runs as reliably as a John Deere vehicle
Neural Connections
John Deere + Deer + Reliable
Brand Tagline Example #3
"Connecting People" – Nokia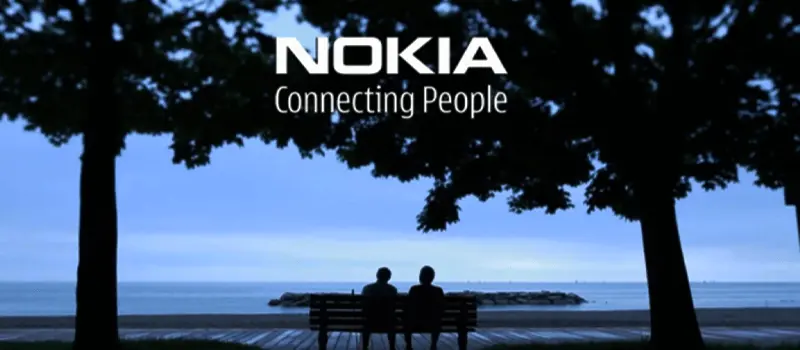 Two-word taglines are rare. Effective two-word taglines are even more so. Effective two-word taglines with relevant double meanings are like gold dust.
Nokia was the market leader in the mobile phone industry in the mid to late 90s before Apple and Samsung took over.
Their tag highlighted the two things the brand was built on. Connection and People.
Meaning #1
We bring people together
Meaning #2
We connect people through technology
Neural Connections:
Nokia + Connections + People
PRO

Brand Strategy BluePrint
Build Brands Like A Pro Brand Strategist
The exact step-by-step process 7-Figure agencies use to bag big clients through brand strategy

How to build brands that command premium fees and stop competing for cheap clients

How to avoid the expensive amateur mistakes that 95% of brand builders make to fast-track profit growth