What Is Strategic Branding? (Brand Strategy Template)
What Is Strategic Branding?
(Brand Strategy Template)
Before we answer the "what is strategic branding?" question, let's get our understanding of strategy out of the way so we're on the same page
In simple terms, a strategy is a plan to achieve an outcome.
Like anything, from a journey to a sport, you need to have a good idea of what you want the outcome to be before you set out to achieve it.
Journeys are a lot easier today than they were 200 years ago when you needed an actual map and some actual thinking to go with it.
Today you just pop where you want to go into the GPS and follow the arrow. No need for a plan. No need for thinking.
If only branding was that easy. Just pop in "Leading brand in industry" and follow an arrow to the destination.
But it's not.
Branding… (Successful branding anyway), still requires a plan and still requires thinking.
If you're building a brand for which you aspire success for… you'd better be strategizing how you're gonna achieve it.
Strategic Branding vs Visual Branding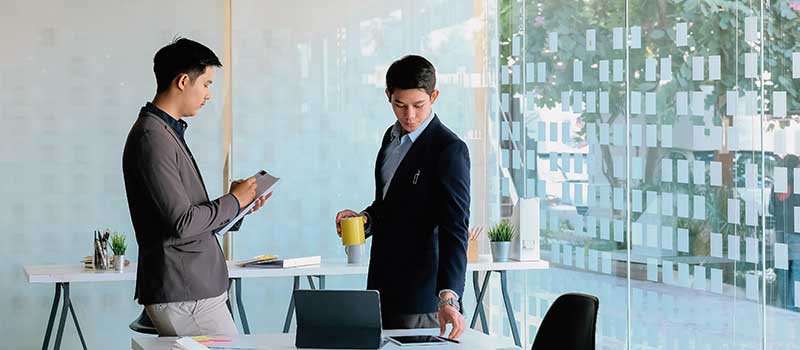 Visual branding is what 100% of all brands do.
You'll be hard-pressed to find a brand without a logo, but brands without a strategy are a dime a dozen.
These are what I call "Blind Brands".
Aimlessly wandering in any direction without ever defining where they want to go, let alone planning for it.
They dress the part in order to attract suitors, but without a strategy to engage, resonate with and nurture those suitors, nothing sticks
Visual branding as a solitary strategy is what the early brands in the 1820s used to do.
Sticking a logo on a crate of the product was enough to stand out back then.
Today it's a different world and the consumer is a different beast.
They have high expectations and if you're expecting them to be bowled over by the beauty of your visual brand, brace yourself for the inevitable thud.
Why Brand Strategy Is So Important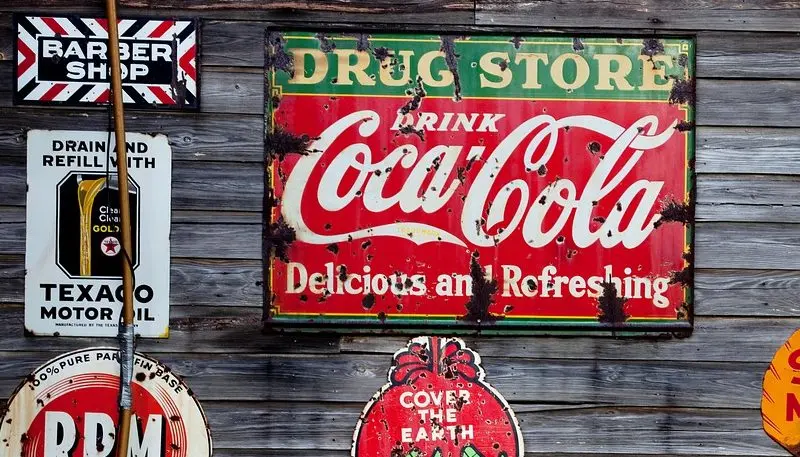 When addressing the question "what is strategic branding?", we need to start with brand strategy.
Brand strategy is the cornerstone of modern branding.
It's a plan for a brand to achieve its intended outcome… but it's more than that.
Strategic branding brings a brand to life in the mind of its audience so they see the brand as a living entity and subconsciously engage with it.
A brand with a belief, personality, a familiar tone of voice, and a message that speaks on an emotional level to your pain points will make a connection with you.
Visual branding has a job.
Its job is establishing brand recall to lead back to the living entity that makes connections.
If all you have is a visual brand with nothing in place to make connections it's on a lonely road into the abyss.
PRO

Brand Strategy BluePrint
Build Brands Like A Pro Brand Strategist
The exact step-by-step process 7-Figure agencies use to bag big clients through brand strategy

How to build brands that command premium fees and stop competing for cheap clients

How to avoid the expensive amateur mistakes that 95% of brand builders make to fast-track profit growth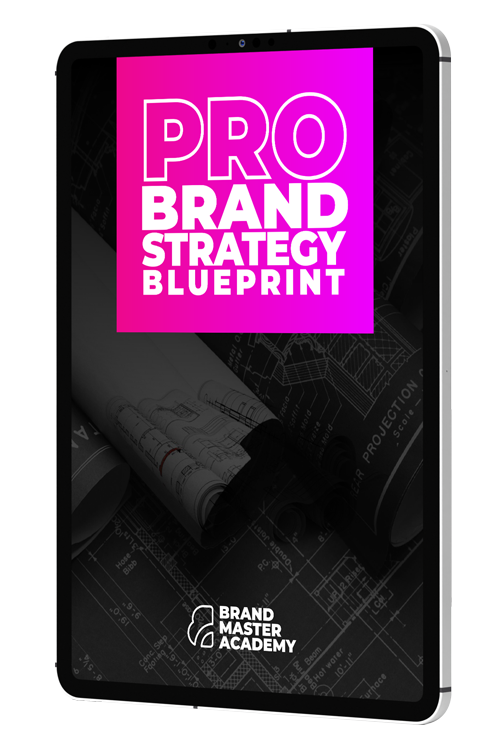 PRO Brand Strategy BluePrint
Build Brands Like A Pro Brand Strategist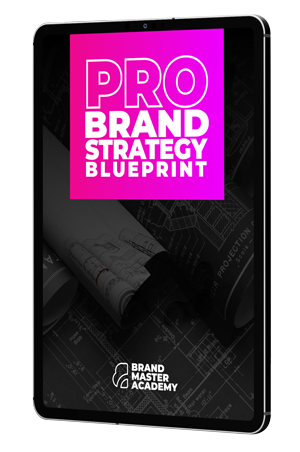 The exact step-by-step process 7-Figure agencies use to bag big clients through brand strategy

How to build brands that command premium fees and stop competing for cheap clients

How to avoid the expensive amateur mistakes that 95% of brand builders make to fast-track profit growth