Find Your Sustainable Competitive Advantage (3 Top Brand Examples)
Find Your Sustainable Competitive Advantage (3 Top Brand Examples)
There are certain companies out there that have a sustainable competitive advantage over their nearest competitors.
To put it simply, that means that they're absolutely bossing it.
They're bossing it so hard that they dominate their product market share, and their competitors can't get close to their profit margins.
In this article, how to define a sustainable competitive advantage with top examples.
What is a Sustainable Competitive Advantage?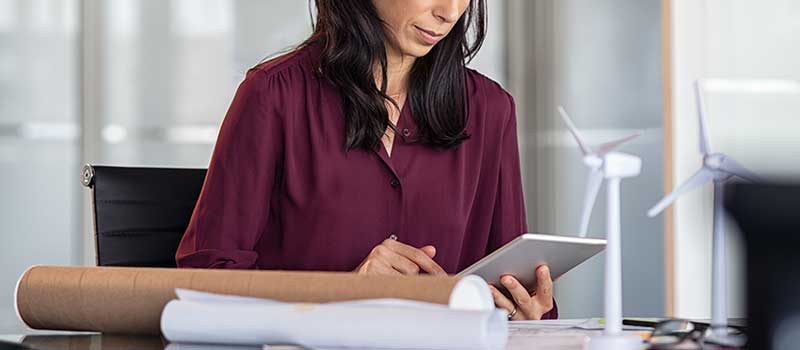 The essence is this: some companies have worked out that they can meet their customers' needs better than their competition.
The result – they perform better.
If they do this consistently over a long time period, they are said to have a sustainable competitive advantage.
The reasons a company succeeds in this way vary. There are different types of competitive advantages based on things like
customer loyalty,
core competencies, 
pricing power,
and market research, to name a few.
Let's explore these and more with some top brand examples and see if we can explain why Apple, Starbucks, Amazon, and other profit kings dominate their markets.
Apple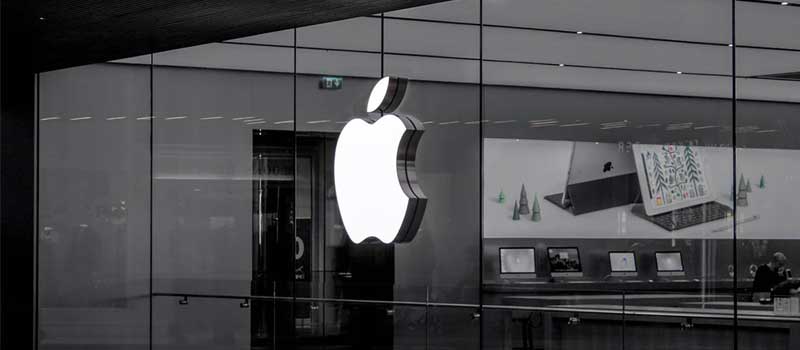 In 2018, Apple became the first public company to reach $1 trillion in value.
That was an increase in value of over 50,000% since the company was first listed in 1980.
Apple's brand is immediately recognizable and celebrated for its sleek simplicity.
Its founders are worshipped as forward-thinking geniuses, and its release events are watched and commented on by millions worldwide.
So, how can we explain Apple's continued sustainable advantage over its competitors?
From the Macintosh to iPods to the all-conquering iPhone – what is Apple doing right?
Let's focus on just two elements.
The Apple Ecosystem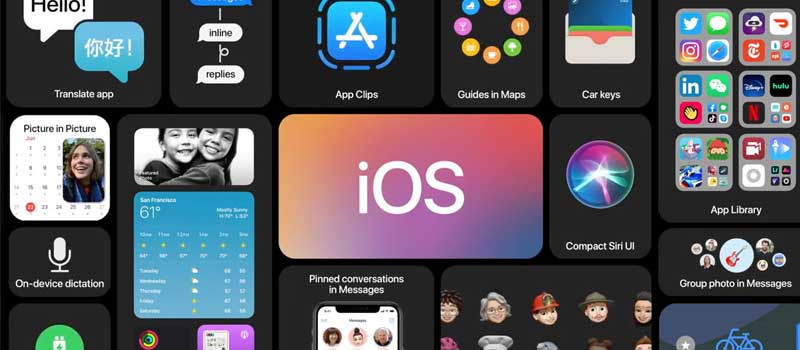 Only Apple devices run iOS – its operating system. By comparison, most of Apple's competitors use the Android operating system.
This means that you have to stay within the Apple ecosystem to keep your digital purchases – you have to keep buying iOS devices.
By hook or by crook, this essentially creates a hitherto unforeseen level of brand loyalty in which many iPhone users simply can't imagine making the switch away from their beloved iOS.
As iPhone sales continue to increase, this means more and more customers fall into Apple's walled garden.
As a business model, this binding of the customer to the product ensures higher and higher profits for Apple.
In addition, Apple has sole ownership over this commodity – their operating system is their intellectual property and it's not for sale!
This is one of their biggest strategic assets. That's because many of their competing manufacturers – Samsung, HTC, Sony – all use Android.
Therefore, these manufacturers are always competing for market share, losing ground to lower cost, lower price competitors using the same open-source OS.
Brand Appeal
Apple's brand appeal comes from its marketing magic.
They have firmly established their reputation as innovative – they invest in product development and new technology, always placing the user experience as a priority, and this is communicated expertly in their sleek advertising and wrapped up with a bow with their simple yet elegant designs.
It is marketing wizardry because their phones are more expensive than their competitors, yet the software and technology are not actually more advanced or particularly high quality.
As such, Apple has created phones that are premium, luxury products – over-inflated prices for an average quality product.
As new products get announced, people keep rushing to upgrade – reinforcing the notion that the latest iPhone is as much a fashion statement as a technological upgrade.
As a business strategy, it's an incredible success story.
The combination of brand appeal and the reinforcing loop nature of the Apple ecosystem should ensure that Apple retains its sustainable competitive advantage for the foreseeable future.
Amazon
Who knew that selling books online could lead to enough revenue to fund a space program?
Of course, Amazon is now a vast behemoth that has propelled Jeff Bezos into the no.1 spot on the world's rich list.
Amazon is now the undisputed leader in the world of online retailing, completely redefining the way the world shops. There's no sign of its grip on commerce loosening.
So how did the online bookselling company get here and why can't its competitors get anywhere near?
Well, let's start with that bookselling foundation – this was Jeff Bezos finding a niche with which to approach the relatively new world of online stores back in 1994.
Finding a niche is a common method for finding a sustainable competitive advantage.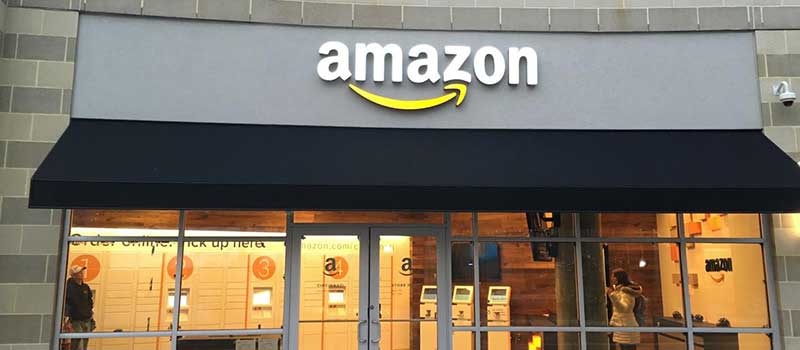 There are several reasons he chose books as his first step in building an "everything store". In a Business Insider magazine piece spotlighting a resurfaced interview from 1997, Bezos explains:
Books were great as the first best product because books are incredibly unusual in one respect, that is that there are more items in the book category than there are items in any other category by far.
So when you have that many items you can literally build a store online that couldn't exist any other way.
He identified a niche that suited the new online platform.
However, what's important is the next step, and that's a positioning strategy that sets you apart.
PRO

Brand Strategy BluePrint
Build Brands Like A Pro Brand Strategist
The exact step-by-step process 7-Figure agencies use to bag big clients through brand strategy

How to build brands that command premium fees and stop competing for cheap clients

How to avoid the expensive amateur mistakes that 95% of brand builders make to fast-track profit growth