7 Creative Content Ideas To Boost Your Brand
7 Creative Content Ideas To Boost Your Brand
Content marketing is an integral part of today's corporate environment and creative content can attract customers and boost your brand effectively.
To be effective, today's marketers must manage several social media platforms and regularly publish content to inform and entertain their audience.
But followers want new content all the time, and they expect you to give it to them regularly.
Fortunately, there are many content options and creative ideas to hijack your audience's attention.
In this article, you'll learn the most innovative marketing concepts and different types of creative content that can expand your company's market reach while also increasing revenue.
Here are 7 creative content marketing examples you can use to boost your brand effectively:
1. Social Media Creative Content Ideas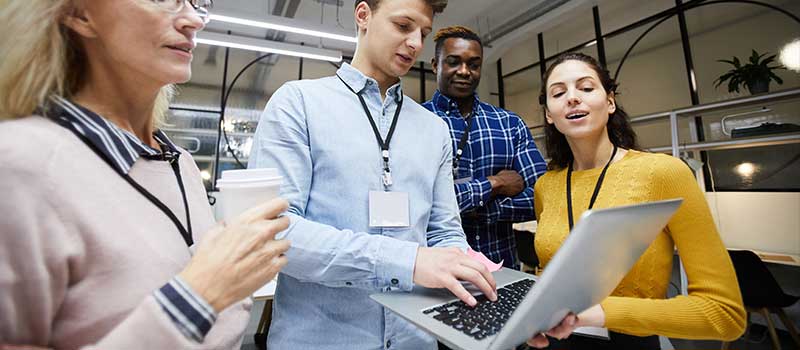 Using creative social media content to promote your business is a simple method to get the most for your advertising budget.
But you have to be inventive to stop people from scrolling away from your social media posts.
For your digital marketing approach, give one of these a try:
Referral Marketing Campaign
Customers can become brand ambassadors when you offer referral programs. Add rewards for enthusiastic customers who'll spread the word about your product or service.
Incentives of any kind, from discounts to free trials to free add-ons with purchases, are sure to pique people's interests.
You can inform your target customers by doing email marketing and social media posting with excellent graphic design to entice your potential customers. To keep track of referrals, you can provide a unique code they can use so it's easier to determine who to give rewards to.
Depending on the platform you are using, you can use a built-in code generator or a third-party provider that's compatible with the platform you use.
As an example, if you're using Shopify, you can add in the Abandoned Cart Recovery app to provide a referral code for users to leverage when encouraging others to get back on the items they left in their carts.
Influencer Marketing
There is a lot of money to be made with influencers these days.
You don't need to target major superstars who will cost you big money in the process.
If you don't have a million dollars to spend, you can still find thousands of micro-influencers who have valuable followers.
Through influencer marketing agencies, you can connect with the influencers who already have a connection with your target audience and then offer to give them your goods or pursue a more formal marketing arrangement with them.
Many social media marketing agencies can assist you if you don't have the time to work your way up the social media rankings and market data.
Make sure your featured products are reflected in the influencers you work with.
Organize A Contest Or A Freebie Distribution
Freebies are a foolproof way to entice people.
Get people excited about the contest by offering them a chance to win some valuable items.
The strategy is simple.
Offer a freebie, preferably something of value to your target market. Say you're selling car cleaning equipment, you can use detailing brushes as a freebie.
But keep in mind that in order for a freebie to be effective, you must demand something in return.
To get the freebie or to be eligible to win, make it a condition for users to follow your brand, mention your account, or tag a friend in the post. Then just sit back and watch your fan base expand before your own eyes.
Collaborate With Another Brand
Having a large group of people working together is a powerful tool.
Get in the game by teaming up with a brand or account that complements but does not compete with your own. Start a joint initiative, team up for a good cause, or just showcase each other on your social media pages with a sponsored post.
They'll reciprocate the favor if you scratch their back.
In the example above, if you're selling car cleaning equipment, you can partner with car cleaning solution makers so you get to tap into their market and they tap into yours.
Create Eye-Catching Video Content
Try a video instead of a static photograph for your next Instagram post. With video, you have more time and room to be creative, and your visual content can also be more engaging.
It's also an opportunity to sprinkle your page with your brand personality.
Since people have short attention spans, make your videos dynamic and provide something unique like a roller-coaster emotion feel or an anti-common concept that gets them curious
Feature Customers' Feedback
At the end of the day, the opinions of those who have already purchased or used your product or service are the most important.
Most business leaders don't take the time to ask their customers about their experience, let alone document and promote it.
So take the time to ask the question and promote the best responses.
Use negative feedback as your areas of improvement. You should know how to deal with customer complaints properly to keep them loyal to your products and services.
Take a look at how 3Wishes flexes their customers' feedback on their website to attract more customers to purchase their quality products.
PRO

Brand Strategy BluePrint
Build Brands Like A Pro Brand Strategist
The exact step-by-step process 7-Figure agencies use to bag big clients through brand strategy

How to build brands that command premium fees and stop competing for cheap clients

How to avoid the expensive amateur mistakes that 95% of brand builders make to fast-track profit growth