Brand Touchpoints: 6-Step Customer Experience Design Strategy
Brand Touchpoints: 6-Step Customer Experience Design Strategy
In the constantly evolving world of marketing and branding, creating a memorable customer experience is the ultimate goal.
After all, what will stay with customers as popular channels shift and trends come and go? 
How will they feel as they interact with your brand experience?
So, the key question is: how can we ensure that our brand leaves a lasting positive impression on customers?
The answer lies in designing and managing your brand touchpoints along your customer journey map to align with your broader brand strategy.
The bottom line is that meeting or exceeding customer expectations at every brand touchpoint will leave customers with a positive, memorable experience.
But, of course, that's easier said than done.
Let's explore the concept of brand touchpoints, examine their importance, and detail how to design a customer experience strategy that delivers results.
What Is A Brand Touchpoint?
A brand touchpoint is any point of interaction between a brand and its customers.
In other words, any kind of direct experience with a brand happens at a touchpoint.
You may also see these called contact points.
These touchpoints can occur across multiple channels, both online and offline.
They can range from interactions with a company's website, on social media, or through advertising to a conversation with your customer service team or the in-person, point-of-sale moment in-store.
When a customer spots your signage, encounters your packaging, or is given your business card, these are all brand touchpoints because the customer is experiencing the brand in some way.
Essentially, brand touchpoints are the building blocks of a customer's perception of a brand.
Every single touchpoint on its own may seem minor, like when potential customers see a Facebook ad or your logo on the street. However, taken collectively, they shape the overarching brand experience for customers.
They play a critical role in shaping the overall customer experience and determining whether existing and new customers develop a positive or negative impression of the brand.
Why Are Brand Touchpoints Important?
Brand touchpoints are key to your brand strategy because they help create a cohesive customer experience that resonates with your target audience.
A cohesive brand experience that resonates is what turns existing customers into loyal customers, and that's when a brand can really get cooking and experience growth.
When managed effectively, brand touchpoints can:
Reinforce your brand identity. All of your existing touchpoints act as opportunities to communicate your brand's unique value proposition and personality to customers.
Build customer trust and loyalty: Customers know what to expect from you when you show up with the same consistent messaging and high-quality experience through every touchpoint. This consistency builds a trusting relationship over time.
Differentiate from competitors: Your well-designed customer experience can be a key differentiator that sets you apart from competitors. Craft your brand experience to reflect your brand values and brand personality.
Drive customer satisfaction through word-of-mouth marketing: A great experience across all touchpoints can lead to satisfied customers who are more likely to recommend your brand to others.
PRO

Brand Strategy BluePrint
Build Brands Like A Pro Brand Strategist
The exact step-by-step process 7-Figure agencies use to bag big clients through brand strategy

How to build brands that command premium fees and stop competing for cheap clients

How to avoid the expensive amateur mistakes that 95% of brand builders make to fast-track profit growth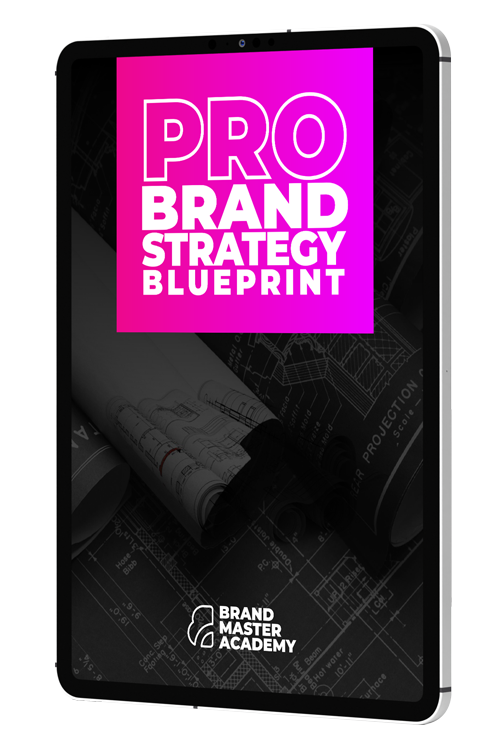 PRO Brand Strategy BluePrint
Build Brands Like A Pro Brand Strategist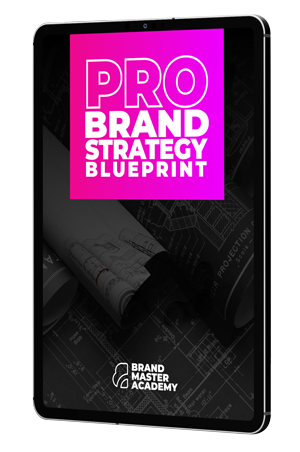 The exact step-by-step process 7-Figure agencies use to bag big clients through brand strategy

How to build brands that command premium fees and stop competing for cheap clients

How to avoid the expensive amateur mistakes that 95% of brand builders make to fast-track profit growth