16 Brand Personality Examples [Traits List Of The Best Brands]
16 Brand Personality Examples[Traits List Of The Best Brands]
Want brand personality examples? Look no further.
There's no question at this point.
We live in the time of "The Human Brand" and were seeing more brand personalty examples every day.
The days of corporate sounding entities with a one-way broadcast message are a distant memory (for those old enough to remember).
If you take your brand to market speaking like faceless corporation with the personality of a wet fish, then you'll be a fish out of water and you won't last long.
If you want to connect with your audience in this modern consumer empowered world, you better know who your audience is and how to approach them in the right way.
The key? Characteristics and personality that represent who the audience is or who they aspire to be.
Modern brands of today have human brand personas and personalities designed to connect with their audience through human emotions.
Here are 16 of the best brand personality examples to inspire you to develop your brand personality.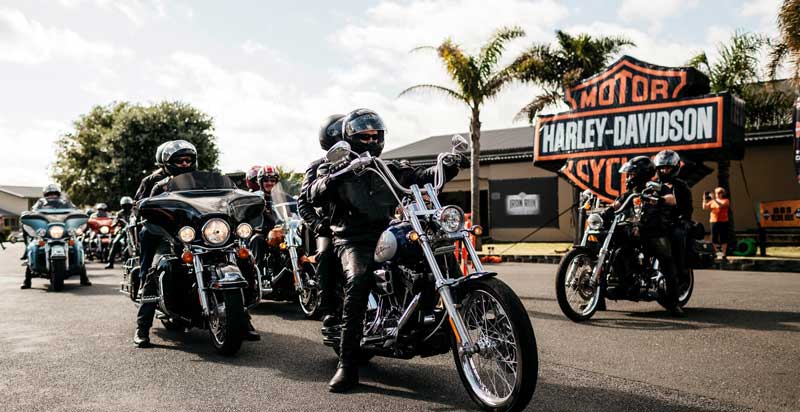 There are few brands in the world that represent who their audience is as well as Harley Davidson does.
From their rugged brand identity (specifically their image style) to their gritty language and rough tone of voice, Harley Davidson speaks to their audience as a member of the gang.
There are no corporate overtones or unnecessary pleasantries.
Harley embraces the rebellious spirit of their customers and takes pride in going against the grain of everyday society.
Of all the brand personality examples, there's a lot to be learned from Harley Davidson.
Brand Identity: Rugged
Language: Gritty
Tone-Of-Voice: Rough
Characteristics: Rebellious / Disruptive
Motivation: Liberation
Fear: Conformity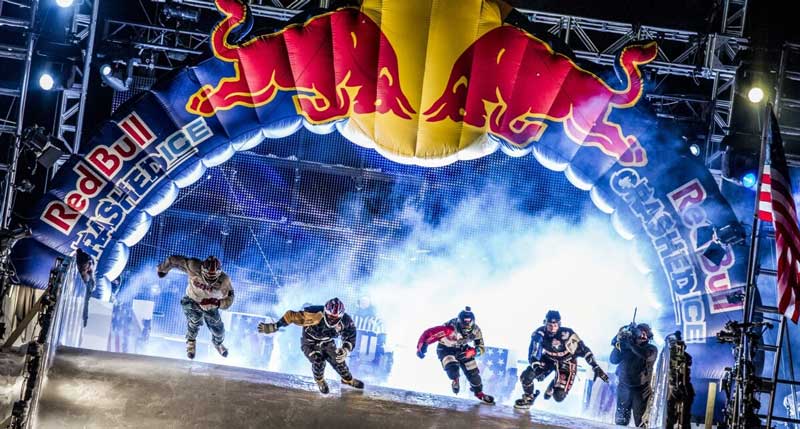 Red Bull doesn't do things the way other brands do.
It's a bit different. It lives life on the edge, smiles in the face of danger and embraces the extreme.
Brand personality examples don't come more energised.
It's fair to say, that even amongst other rebels, other adventurists and other athletes, Red Bull is a bit of a daredevil.
By aligning themselves with every extreme sport you can think of, Red Bull are well on their way to owning the word "Extreme" in the mind of its audience.
Through its energetic colours, charging bull logo and intense attitude, Red Bull has gobbled up an alignment with every niche extreme activity you can think to portray an outrageous personality across all touch points.
Brand Identity: Edgy
Language: Energetic
Tone-Of-Voice: Caffeinated
Characteristics: Extreme / Outrageous
Motivation: Adrenaline
Fear: Calm
PRO

Brand Strategy BluePrint
Build Brands Like A Pro Brand Strategist
The exact step-by-step process 7-Figure agencies use to bag big clients through brand strategy

How to build brands that command premium fees and stop competing for cheap clients

How to avoid the expensive amateur mistakes that 95% of brand builders make to fast-track profit growth