7 Stunning Examples Of Brand Guidelines With Style Guides
7 Stunning Examples Of Brand Guidelines With Style Guides
Brands live and die in the minds of consumers.
They're put there through a consistent brand application that shapes perceptions.
These perceptions don't happen overnight.
They happen over time by consistently applying clearly defined brand guidelines within a broader marketing strategy.
In this article, we'll explore some fantastic brand guidelines examples showing how the world's most recognizable brands control their own brand and brand identity.
But, first things first, let's differentiate between brand guidelines and a brand style guide.
Brand Guidelines vs Brand Style Guide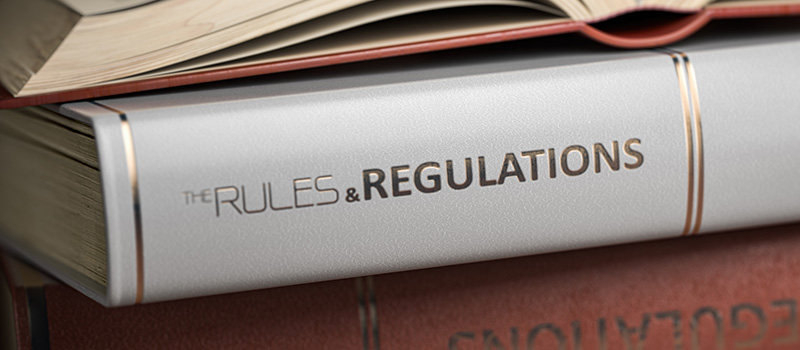 It's important to note that although terms such as brand guidelines, brand style guide, and brand expression guide are often used interchangeably, there are differences.
What is a Brand Style

Guide?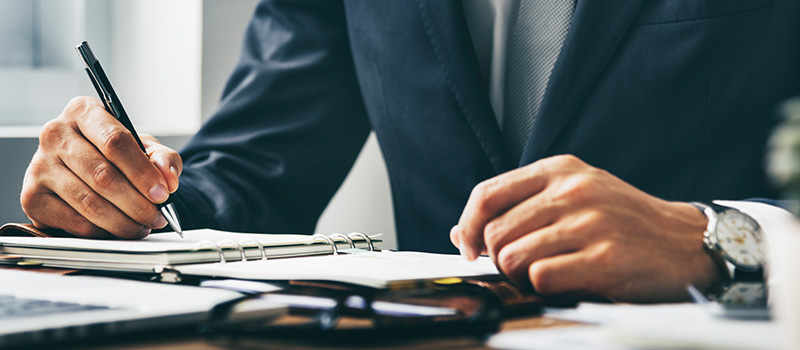 A brand style guide is a rule book for the brand's visual identity. It determines the look and feel of the company.
The style guide is created by the originating designer and includes visual application rules around:
Typography
Illustrations
Imagery
Typesetting
Graphics
Packaging
Environmental
Digital
Often they come hand-in-hand with a library of visual brand assets to be used by designers and other marketers with the responsibility of expressing the brand visually.
What are Brand Guidelines?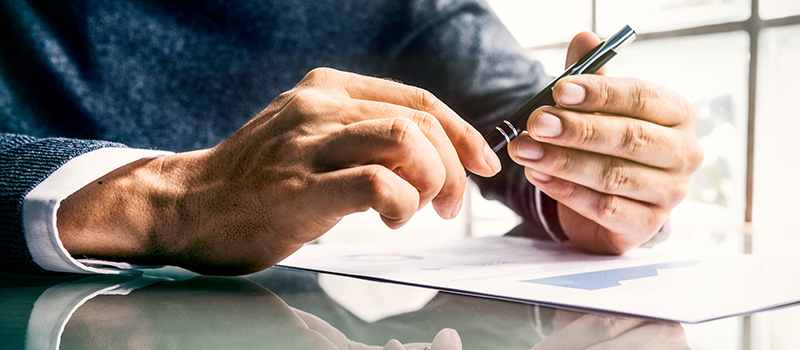 While the brand style guide focuses specifically on the visual brand identity and the rules around its consistent expression, the brand guidelines, or a brand book, sets broader rules of brand application.
Inside most brand guidelines, you'll find the brand style guide and the rules around the visual identity though, you'll also find more strategic elements at play.
The brand guidelines act as a bible for how the brand is communicated across all platforms, channels and touchpoints, visually, verbally, audibly and beyond.
A comprehensive brand guideline can include
Brand purpose
Brand vision
Brand mission
Positioning statement
Value proposition
Brand personality & attributes
Verbal Identity
The tone of Voice & Language
Brand Messaging & Communications
Brand Style Guide
In other words, brand guidelines such as these provide a comprehensive guide for how the brand should be expressed no matter where or how the brand is engaging the audience.
This guide ensures brand consistency.
Brand guidelines guide employees, designers, social media managers, copywriters, content managers, marketing managers, brand managers, executives and everywhere in between.
PRO

Brand Strategy BluePrint
Build Brands Like A Pro Brand Strategist
The exact step-by-step process 7-Figure agencies use to bag big clients through brand strategy

How to build brands that command premium fees and stop competing for cheap clients

How to avoid the expensive amateur mistakes that 95% of brand builders make to fast-track profit growth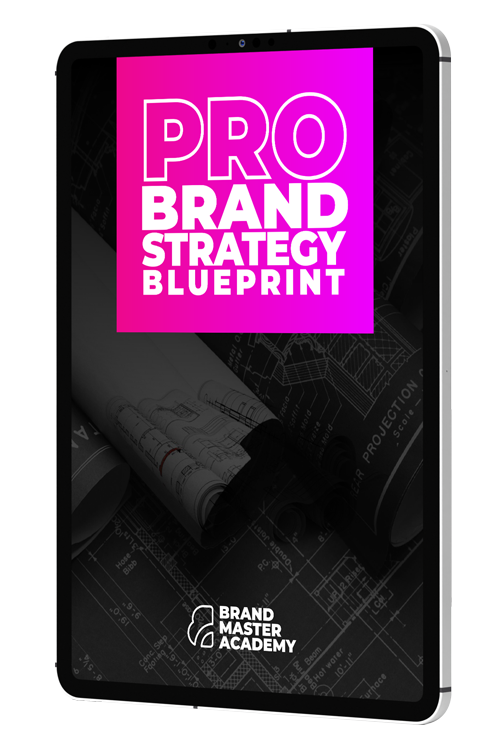 PRO Brand Strategy BluePrint
Build Brands Like A Pro Brand Strategist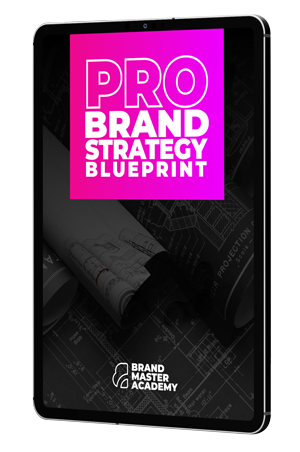 The exact step-by-step process 7-Figure agencies use to bag big clients through brand strategy

How to build brands that command premium fees and stop competing for cheap clients