What is Brand Design? (Plus 3 Stunning Examples)
What is Brand Design? (Plus 3 Stunning Examples)
The old adage goes that you shouldn't judge a book by its cover.
But, let's face it, we're all human.
A good book cover could go a long way to attracting a potential reader.
Extrapolate this to branding.
Of course, a brand is so much more than its visuals.
But, crafting a consistent and compelling visual identity for a brand to help it stand out in a competitive marketplace can help appeal to your target audience.
To craft that visual identity, a brand manager must implement a brand design strategy.
Let's explore what brand design is all about and support that with some stunning examples showcasing brand design done well.
What Is Brand Design?
Simply put, the process of brand design develops a brand's visual identity.
This process involves developing a cohesive system of design components such as logo designs, brand colors, typography and fonts, images, photography and more.
Through all these design elements, brands can mobilize their strategy and can convey the brand personality using attributes to shape the audience's mind.
However, as with all important decisions, choices related to the design of brand elements should be informed by market research and a fully developed brand strategy.
Before the design of any brand, critical questions need to be asked and answered.
Who is the target audience?
Who are the competitors?
How are we different?
Why should they care?
What's our personality?
What attributes will we communicate?
What's our message?
What's our story?
A good brand strategy will first answer these questions which then inform the design of the visual identity accordingly.
Therefore, we can think of visual identity as the well-informed aesthetic representation of a brand's positioning and personality.
In other words, it's kind of a big deal!
Why is Branding Design Important?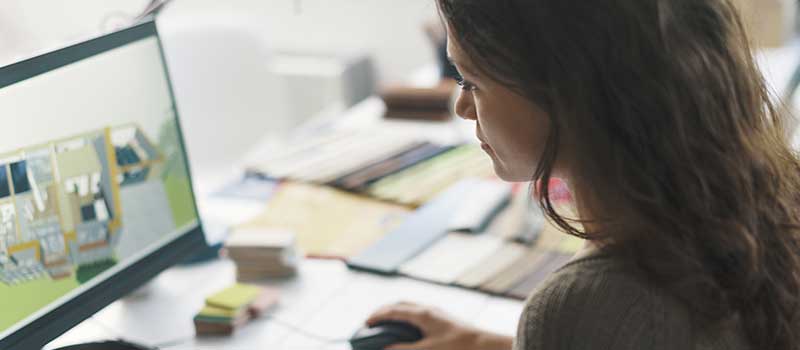 This one shouldn't be a puzzler.
Brand builders want to connect their brand with the audience.
They want to create an image in the audience's mind so that they feel something for the brand whenever they come into contact with it.
Perhaps they want the audience to feel that the brand is trustworthy, reliable, and built upon a long history of service to consumers.
Or maybe they want the audience to feel that the brand is innovative and quirky, bold and disruptive, and looking to ruffle some feathers?
Would these two brands look and feel the same?
Of course not!
A strong brand will communicate its meaning through everything that the audience experiences which includes the brand's visuals.
When done well, an effective brand identity design will help evoke feelings and create perceptions for our target audience, helping to make a meaningful connection.
That is the importance of brand design.
PRO

Brand Strategy BluePrint
Build Brands Like A Pro Brand Strategist
The exact step-by-step process 7-Figure agencies use to bag big clients through brand strategy

How to build brands that command premium fees and stop competing for cheap clients

How to avoid the expensive amateur mistakes that 95% of brand builders make to fast-track profit growth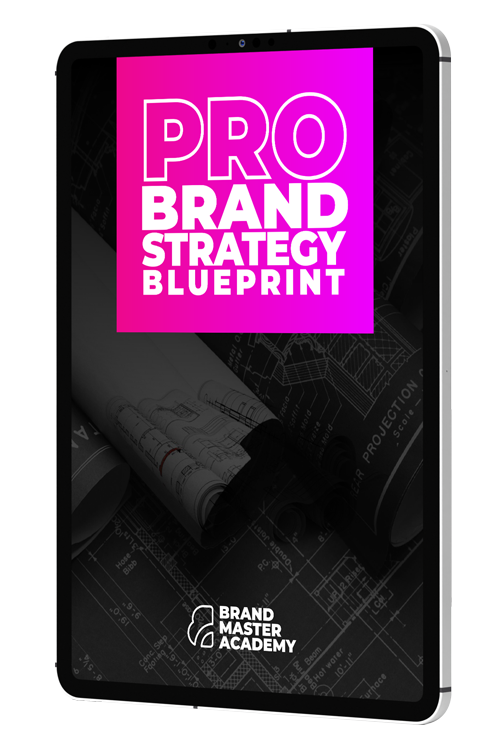 PRO Brand Strategy BluePrint
Build Brands Like A Pro Brand Strategist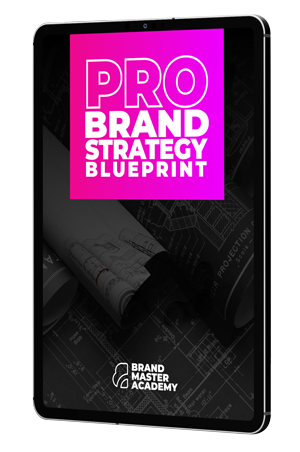 The exact step-by-step process 7-Figure agencies use to bag big clients through brand strategy

How to build brands that command premium fees and stop competing for cheap clients

How to avoid the expensive amateur mistakes that 95% of brand builders make to fast-track profit growth