Brand Case Study
[Southwest Airlines]
Brand Case Study [Southwest Airlines]
Few brands ever achieve Cult Status, and no brand in the airline industry can boast a cult following quite like Southwest Airlines.
From a small interstate airline operating out of Dallas Texas where the brand was born back in 1967, Southwest now services over 100 destinations across North America and The Caribbean.
A story of hot pants, whisky, peanuts, caring and some light-hearted humour, this article breaks down the Southwest Airlines Brand in this case study.
The Brand History

The history of Southwest began in 1967 at a hotel bar in San Antonio, Southwest founders Herb Kelleher and Rollin King took out a napkin and scribbled three points of a triangle representing their novel idea.
An airline that would connect the three main cities of Texas; Dallas, Huston and San Antonio.
For 8 years from 1971, Southwest Airlines operated as an interstate only carrier.
It wasn't until 1979 when U.S. President Jimmy Carter deregulated air travel in the USA, did Southwest really take off.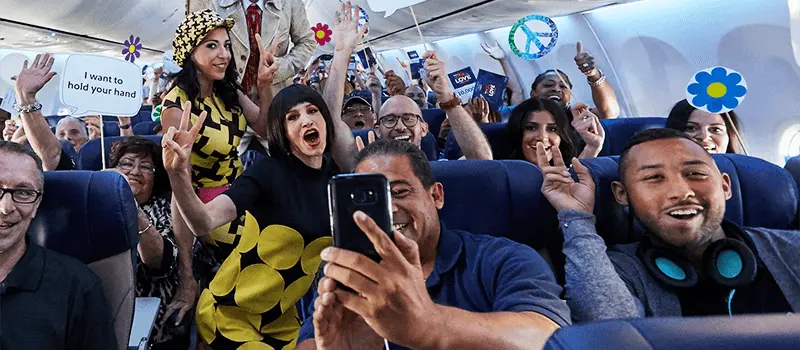 40 years later, the Southwest Brand has achieved cult status with its customers with a low cost, low stress no nonsense approach to air travel, which has seen it grow to become the largest airline operating in the U.S.
But how did it get there. What makes Southwest so different to all the other airline brands out there and why do their customers love them so much?
Case Study:


Brand Positioning Strategy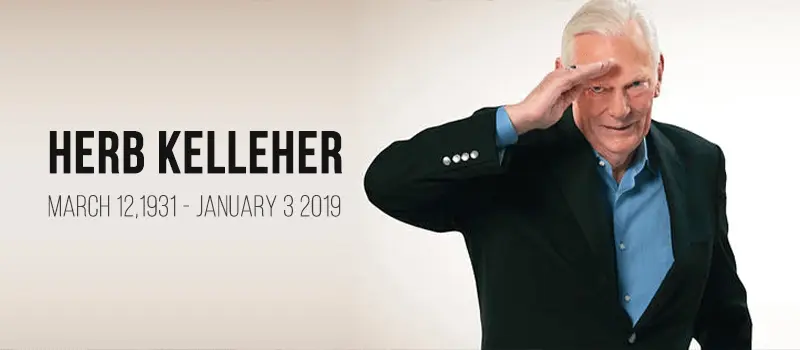 When the founders of Southwest were sitting in that bar in San Antonio, their conversation about what would make them different centred on pricing.
Founder Herb Kelleher summed up their position succinctly when he said
I can teach you the secret to running this airline in thirty seconds. This is it: We are the low-fare airline
Low cost pricing as a standalone strategy is nothing new and never tends to last long, but they weren't selling a commodity that was easily picked up and sold at a cheaper price.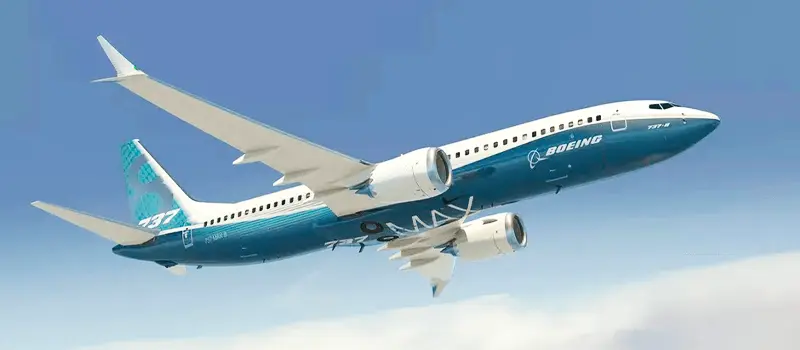 They were building an airline from the ground up and integrating this positioning strategy into every single decision of operations making it next to impossible for existing, more established airlines to replicate.
Their deliberate decision to stock their fleet with only Boeing 737's had a dramatic impact on their operating, maintenance and staff training costs that was unparalleled.
PRO

Brand Strategy BluePrint
Build Brands Like A Pro Brand Strategist
The exact step-by-step process 7-Figure agencies use to bag big clients through brand strategy

How to build brands that command premium fees and stop competing for cheap clients

How to avoid the expensive amateur mistakes that 95% of brand builders make to fast-track profit growth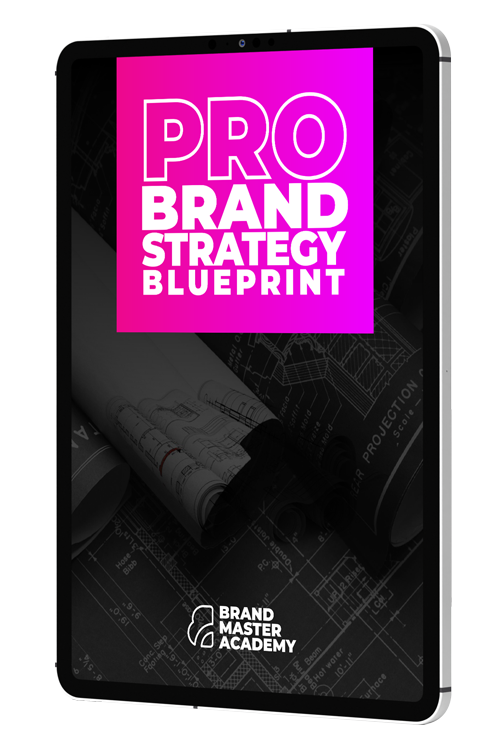 PRO Brand Strategy BluePrint
Build Brands Like A Pro Brand Strategist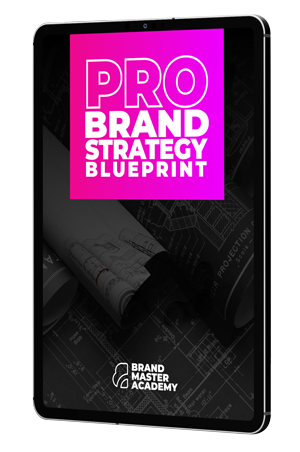 The exact step-by-step process 7-Figure agencies use to bag big clients through brand strategy

How to build brands that command premium fees and stop competing for cheap clients

How to avoid the expensive amateur mistakes that 95% of brand builders make to fast-track profit growth